Presenters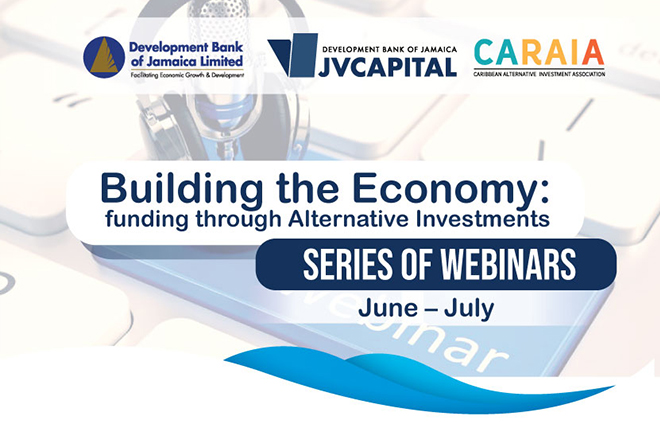 Webinar No 5, July 7th
A lawyer by profession Howard Mitchell maintained a successful Commercial Law practice for thirty-five (35) years, with concentrations in Mining Law and Taxation, before retiring in 2010.
Mr. Mitchell has demonstrated a strong commitment to Public Service for decades and was appointed to the Board of the National Housing Trust (NHT) in 1987 and again served as Chairman from February 2008 to June 2012. He serves as a Justice of the Peace (JP) and in 2017 was awarded the Order of Distinction (Commander Class) for outstanding service to Business and the Public Sector.  He is currently the Chairman of the Council of the Institute of Jamaica and has also served as Chairman on numerous statutory boards across a wide range of government ministries over the past twenty years. Mr. Mitchell has also negotiated several mining agreements on behalf of the Government of Jamaica.
Currently he is:
Director of House of Issa Ltd (Couples Hotels)
Director of Cari-Med Limited and Kirk Distributors Limited
Director of Jamaica Packaging Industries Limited
Director of SCL (Jamaica) Ltd
Chairman of Caribbean Flavours and Fragrances 
Chairman of Chicken Mistress Ltd (Trading as Island Grill)
Chairman of All Jamaica Air Services (AJAS) Limited
Chairman of TM Traders Ltd
Chairman of Strategic Alignments Limited
Chairman of Mona School of Business Management UWI.
Chairman of The Jamaica Accountability Meter Portal (JAMP)
His contribution to Private Enterprise also includes the resuscitation of the Sports Development Agency (SDA) to become the Jamaica Lottery Company Limited (operators of Jamaica's first successful private lottery) and the co-founder of the Sports Development Foundation (SDF) (which was the forerunner of the CHASE Fund), as well as the establishment of Jamaica's largest packaging manufacturing plant, Corrpak Jamaica Ltd., before selling that company in 2016.
Mr. Mitchell is the immediate past President of the Private Sector Organization of Jamaica (PSOJ) and a Director of the Jamaica Manufacturers and Exporters Association.  Mr. Mitchell's philanthropic activities include his financial support of numerous charities and his membership on the Boards of Mustard Seed Foundation, the Issa Trust Foundation, and his former Chairmanship of St. Patrick's Foundation.
Hilary Reid is a partner in one of the largest law firms in Jamaica, and one of the largest in the English-speaking Caribbean, Myers, Fletcher & Gordon, which provides a wide variety of legal services to local and international clients.
Hilary Reid obtained her Bachelor of Laws degree from the University of the West Indies and completed her professional training at the Norman Manley Law School. She was admitted to practice at the Jamaican bar in 1997 and to the Eastern Caribbean Bar in 2002. She has been the recipient of several academic scholarships and awards, including the UWI Special Additional Scholarship (1992), the Keith Simmonds Memorial Prize (1997) (Most outstanding Jamaican student over 2 years), the Arthur Scholefield Prize (1997) (Law of Succession), and the Sir Colin McGregor Prize (1996) (Most outstanding Jamaican Year 1 student). She is a past student of Campion College. She has worked with Myers, Fletcher & Gordon since her admission to practice and has been a partner there since 2003.
She is a member of the General Legal Council (the body which regulates attorneys-at-law carrying on private practice in Jamaica) and a director of NCB Insurance Company Limited and Coverdale Trust Services Limited, both regulated entities. She is also a member of the Kingston Lions Club.
Hilary was chair of the committee put together by the Private Sector Organization of Jamaica which spearheaded the changes recommended to the current insolvency regime in Jamaica culminating in the new insolvency legislation which was passed on October 31, 2014. She is also Chairman of the Jamaican Bar Association's Commercial Law Committee and has also served as a part of that committee's sub-group which reviewed the Security Interests in Personal Property Act, attending the Joint Select Committee of Parliament's meetings to assist with the review and finalization of this legislation which came into force on January 2, 2014 and the committee's sub-group reviewing the Companies Act. She is a member of the Legislation Committee of the board of Jamaica's International Financial Services Centre Authority examining and putting together the suite of legislation needed to promote and develop Jamaica as a centre for international financial services.
Hilary is a full member of the Society of Trust and Estate Practitioners (STEP), a worldwide professional association of trust and estate practitioners and is entitled to use the designation TEP.
Barnaby Gowrie is based in Walkers' Cayman office and has responsibility for the Insolvency and Dispute Resolution offering in the Middle East, having spent the last 18 months in Dubai.
Barnaby is a partner in the firm's Insolvency & Dispute Resolution Group and specialises in the complex international contentious and non-contentious restructuring of Cayman Islands companies and partnerships. Given Barnaby's onshore background in structured finance, he has a particular specialism in restructuring distressed structured finance vehicles and has assisted a wide range of market participants (issuers, noteholders, managers and service providers) in providing value added, innovative solutions. In this respect, Barnaby is a key part of the Restructured Products Group at Walkers. He also regularly advises existing stakeholders and creditors, debtors, private equity and hedge funds, insolvency practitioners (including Court appointed liquidators) and other advisors with respect to insolvent or distressed situations.
Justice Smith was appointed the Supervisor of Insolvency within the Office of the Supervisor of Insolvency, in August 2016.
Justice Smith was called to the Bar at Lincoln's Inn (England) in July 1968.  He served as Deputy Clerk and Clerk of Courts from 1968 to 1973 and has held the posts of Crown Counsel, Assistant Director of Public Prosecutions and Deputy Director of Public Prosecutions.  Justice Smith has served over 30 years as an Associate Tutor at the Norman Manley Law School.
Mr. Justice Smith was elevated to the Bench in 1986 and was appointed a High Court Judge in 1988 where he served for 13 years.
He was appointed a Court of Appeal Judge in 2001. Prior to his retirement in 2010, Justice Smith was awarded the Order of Distinction, Commander Class, in 2008 and in 2010 he was appointed to the Local Privy Council.  Justice Smith is the Chairman of the Constituted Authority.
He was appointed Chairman of the Commission for the Prevention of Corruption by the Governor General in 2012.  In 2011 Justice Smith was honoured by his colleagues of the Jamaica Bar Association.
Dennis Chung is a Chartered Accountant by profession and completed the Bachelor of Science and Master of Science degrees in Accounting, in 1987 and 1989 respectively, at the University of the West Indies, and the Certified Public Accountant exams in 1990 in California, USA.

He attended Jamaica College and was a member of the Jamaica College Board and Foundation from 2005 to 2012. He served as CEO of the Private Sector Organization of Jamaica during the period 2012 to January 2018.

Dennis Chung is currently the Chief Executive Officer at Supreme Ventures Services Limited and holds the following positions:
Director at Petrojam
Director at the Jamaica Football Federation
Justice of the Peace, for the parish of St. Andrew
Chairman of National Solid Waste Management Authority
Chairman of GK Capital Management Limited
He is also a Past President and a Fellow of the Institute of Chartered Accountants of Jamaica and Past Director of the Institute of Chartered Accountants of the Caribbean and has also served on numerous public and private sector Boards, including the Bank of Jamaica, and more recently the Pension Industries Association of Jamaica and Chairman of National Integrity Action.

Has written a weekly column in the Financial Gleaner and the Jamaica Observer, on economic and financial matters, since 2003 and contributes commentary to both the print and electronic media.  He has done numerous presentations, in Jamaica and within the Caribbean region.

He has authored two books, (1) Charting Jamaica's Economic and Social Development – A much needed paradigm shift; and (2) Achieving Life's Equilibrium – balancing health, wealth, and happiness for optimal living. He also co-hosts with Kalilah Reynolds a TV programme, On Point, which discusses current business and national issues.

Webinar No 4, June 30th
Douglas Lindo is the co-owner, and Managing Director of Bellindo Ltd., the country's leading manufacturer of designed metal products for the commercial and residential sectors. He is also a founding and active partner of Commercial Records Management Ltd (provider of end to end document management services), Baymac Corporation Ltd, (an international arranger of bespoke financial service solutions for the ex-pat and aviation communities) and Windward Holdings (real estate development and management).



Douglas is also a member of the adjunct faculty of the University of the West Indies, Mona School of Business and Management, where he lectures the module on New Ventures and Entrepreneurship and chairs the University of the West Indies Vincent HoSang Entrepreneurship Programme. Over the last twenty five years, Douglas has held senior executive positions both in the private and public sector (Jamaica Broilers Group & Jampro). He has provided consultation services to the Government of Jamaica, overseas investors with business interests in Jamaica, and a range of locally based entrepreneurs.



Douglas was one of the recipients of the Private Sector Organization of Jamaica '50 Under Fifty Business Leaders Shaping Jamaica's Future Awards', given to Jamaican business leaders, under the age of fifty, who are expected to make a significant impact on Jamaica's civic and business landscape in the foreseeable future. Douglas was also awarded the 2012 Young Entrepreneur Award, given by the Young Entrepreneurs Association in recognition of his contribution to the field of entrepreneurship.



In addition to his current company responsibilities, Douglas serves on a number of boards including The Jamaica Civil Aviation Authority, Limners and Bards Ltd (the LAB), The JMMB Joan Duncan foundation, and Moorlands Camps Ltd. Douglas is married with two children.
Dmitri Dawkins is an entrepreneur and investor with a strong passion to create solutions for a better tomorrow. He serves as Managing Director at Graft Ventures, a VC firm focused on scaling Caribbean based businesses. His background includes a mix of IT, sales, business development, and he has worked with industry associations to promote technology adoption and business development across the Caribbean. When not behind a screen you can find him racing through Jamaica's scenic rally stages as part of Jetcon's Rally Team.

Larren Peart is a seasoned entrepreneur and information technologist with a depth of experience in research and the area of data intelligence. As founder of Bluedot and the architect behind the company's data intelligence methodologies, Larren is credited with bringing unique service offerings to the regional marketing industry. As CEO at BlueDot, Larren leads a team of highly skilled market researchers, data
scientists and analysts and has directed the execution of research assignments for a number of major regional and international brands. Larren continues to lead the product innovation at BlueDot with the implementation of cutting-edge research technologies and systems.
Paul Ahlstrom is an investor, author, thought leader in entrepreneurship and supporter of the development of entrepreneurship ecosystems in Latin America and the Caribbean. Paul is the author of the startup book Nail It Then Scale It, and currently serves as an advisor to Google's Launchpad Accelerator program and Cambia Grove. As an investment pioneer in Mexico Paul, established Alta Ventures, a technology venture fund in the country of Mexico, Through Alta Venture and his other funds, Paul's has invested into over 150 companies, supporting many innovative market leaders including: Ancestry.com, Clip.mx, Rhomobile, Twenty, Mural, VidAngel, Converus, Altiris, LanDesk and SpaceMonkey.

Paul has recently applied his innovation models to building a data community to accelerate a cure for cancer. His work on Healthtree.org was recently highlighted on the NBC Today Show

Paul is an alumnus of Brigham Young University and holds an honorary doctorate from Netanya Academic College in Israel.  He previously served on the Advisory Boards of Motorola's Visionary Research Board, University     of Utah Tech commercialization office advisory board and BYU's Rollins Entrepreneurship Center.
Hernán Fernández Lamadrid is the Founder and Co-Managing Partner at Angel Ventures, where he manages deal-flow, investor relations and shares duties in creating value for the investment portfolio. He is also the founder of the largest angel investment network in Latin America. He currently serves as a Board Member at the Mexican Association of PE & VC Funds (AMEXCAP). Prior to Angel Ventures, Hernan started his professional career as a corporate lawyer in PwC's Mexico City and Paris branch offices, as a consultant for the Sustainable Business Initiative of the United Nations Development Program in the U.S. and Paraguay and later as a management consultant for Strategy& (formerly Booz & Company) in Mexico City. He has been named one of CNN/Expansion 30 Mexico's Promises and the Most Influential Angel Investor in Mexico according to TechCrunch. Hernán holds a master's degree in Business Administration (MBA) from the MIT Sloan School of Management and a law degree from ITAM in Mexico. AV has put together a strong and flexible team, bestinclass, in-house developed processes and attracted a multidisciplinary group of advisors, mentors and allies that not only provide capital, but most importantly, talent, relationships, and brain power. The managing team has extensive experience in company development and growth, private equity transactions, management and operation of venture capital funds, mergers, and acquisitions, launching startups and new business units, as well as strategic consulting and operational administration of multinational conglomerates.
Lisandra Rickards is Founder & CEO of Soul Career, Former CEO of the Richard Branson Centre of Entrepreneurship, and a Harvard MBA. She helps executives, entrepreneurs and high-achieving professionals succeed by connecting them to knowledge, opportunities, and systems that support their growth while staying aligned to their authentic selves.
As CEO of the Richard Branson Centre of Entrepreneurship, she coached over 220 entrepreneurs, created online programs for over 2,500 entrepreneurs, built a team of 12, and made the Centre a player in the venture capital space.



Now she's thrilled to lead Soul Career, a coaching company supported by online courses that helps executives, professionals, and entrepreneurs discover their life's work, lead authentically, and build powerful legacies.
She's also done economic research for the book Superfreakonomics, worked as a management consultant in the Private Equity Group at Bain & Co in New York City, consulted for the Ministry of Finance in Jamaica, and worked in corporate strategy for a Caribbean conglomerate.



She has an MBA with honors from Harvard Business School, and a B.A. in Economics with honors from the University of Chicago.

Webinar No 3, June 23rd
Denise Arana is the General Manager of the Public-Private Partnerships and Privatisation (P4) Programme at the Development Bank of Jamaica (DBJ).   She holds a Masters in Business Administration from the Manchester Business School and has over 25 years' experience in the private and public financial sector in commercial investment and development banking.
At the DBJ, Mrs. Arana oversees the implementation of the Government of Jamaica's (GOJ) P4 programmes which includes advising GOJ on P4 policy, executing PPP and Privatisation transactions on behalf of the Government, spearheading P4 capacity building efforts. Since 2009, the Government's P4 programme has generated over US$1.16B in investments in the economy and is ranked 4th in Latin America and the Caribbean
Herbert Hall joined NCB Capital Markets in October 2007 and currently holds the post of Vice President, Investment Banking prior to which he was the Assistant Vice President of the Investment Banking team. He has also held the post of Executive Corporate Wealth Advisor with the Corporate Sales Team as well as Global Economist within the Research Team. Mr. Hall has significant experience in structuring and arranging complex corporate transactions and has led some of Jamaica's largest capital market deals. He also has experience in investment analysis and advisory, client portfolio allocation and management as well as strategic management and planning. Prior to joining NCB Capital Markets, Mr. Hall was the Group Economist for National Commercial Bank Jamaica Limited and he has also held the post of Monetary Economist with the Bank of Jamaica.
Mr. Hall holds a BSc. in Economics & Management (Hons.) and a MSc. in Economics, both from the University of the West Indies as well as a MSc. in Finance from the University of Leicester. He is a voting member of the University of Technology's Bachelor of Science in Entrepreneurship Course Advisory Committee and a past Director of the Small Business Association of Jamaica.
David Delaire is Managing Director, at MPC Renewable Energies, where he manages fundraising, M&A activities and all asset management activities. He serves as Director of Environment and Social Governance (ESG) for MPC Caribbean Clean Energy Fund (CCEF). The Fund CCEF, where the Caribbean Clean Energy, Limited (CCEL) is an investor, is the largest investment vehicle that is exclusively dedicated to investing in renewable energies assets in the Caribbean. Additionally, he leads Initial Public Offerings, Rights Issuance and other fundraising activities for CCEF.
He has extensive experience in the lifecycle of infrastructure assets, and for the past 15 years, he has focused on renewable energies. David also has several years of managing asset portfolios for private equity, infrastructure funds and independent power producers (IPP). He is also currently serving as Director/Managing Director for several renewable energy assets in various parts of the world, including the Caribbean, Europe and Asia. David is very active in the management activities of various assets and specializes in asset performance optimization. David holds a Bachelor of Science in Electrical Engineering from Tuskegee University, United States, and a Master of Business Administration with a focus in Management from Webster University, United States.
Steven Whittingham is the Chief Operating Officer of the GraceKennedy Financial Group with direct oversight of GraceKennedy's insurance underwriting, insurance brokerage, merchant banking and investment businesses across the region.  He is a member of the GraceKennedy Executive and also leads the Group's M&A initiatives.
Steven began his career at BlackRock in New York and worked with Morgan Stanley's Investment Banking Group in London. He has significant M&A and Private Equity experience, acquiring and operating multiple businesses in Jamaica, and has served as a director on several private and public sector boards.
Steven has a Bachelor of Science in Systems Engineering and a Bachelor of Arts in Economics from the University of Pennsylvania and an MBA from Harvard Business School
Webinar No: 2, June 16
Nicholas Scott is Chief Investment Officer of the Musson Group. Musson is a diversified holding company that owns stakes in several public and private companies including Seprod, PBS, General Accident, Facey Telecom, T. Geddes Grant and Canopy Insurance.
Mr. Scott also serves as the Managing Director of Eppley Limited and Chairman of the Eppley Caribbean Property Fund. Eppley is a listed investment vehicle that originates and invests in real estate, infrastructure, mezzanine and credit opportunities in the English-speaking Caribbean on its own account and through its funds.
Mr. Scott is also the Chairman of the Student Loan Bureau.  Previously Mr. Scott worked as a private equity investor and investment banker at the Blackstone Group and Morgan Stanley in New York and Brazil.  Mr. Scott holds a B.Sc in Economics from the Wharton School at the University of Pennsylvania, an MBA from Columbia Business School and an MPA from the Harvard Kennedy School. 
Berisford Grey is President and Co-founder of Sygnus Group, a leader in the Caribbean Alternative Investments sector with a comprehensive platform which provide businesses with Private Equity, Private Credit and Real Estate financing. Sygnus also provides its client with creative financial solutions in the areas of: Investment Banking, Wealth Management and Tax Advisory. Sygnus manages the Caribbean largest publicly traded Private Credit Investment fund, Sygnus Credit Investments Limited, which is listed on the JSE.
Beris is the former Managing Director of Corporate and Investment Banking at CIBC FirstCaribbean International Bank Limited, the largest regional bank in the English-Speaking Caribbean. Prior to joining CIBC FirstCaribbean, Beris served as Senior Vice President of Origination & Capital Markets at Scotia Investments Jamaica Limited and was responsible for building out the firm's Capital Markets business and establishing it as a top team in the local market during is tenor.
In addition to his regional experience, Beris also has significant experience in the European Debt Capital Markets where he worked as an Associate Director in investment banking specializing in securitization and structured finance.  Beris holds an MBA in Entrepreneurial Finance from Vlerick Leuven Management School, Belgium, and an MSc in Economics from the University of the West Indies. He has also completed the 1-year Executive Leadership Program at the Wharton School of Business in Pennsylvania, USA. He is a well sought-after speaker on regional investment banking, capital markets, PPPs, Private Credit, and the whole Alternative Investments ecosystem.
Reynaldo Thompson  is the Assistant Vice President – Research and Asset Management at Sagicor Investments, the investments arm of financial conglomerate, Sagicor Group Jamaica. He started working with the company in 2012, where he began as an Analyst in the Treasury and Capital Markets department.
Prior to joining Sagicor Investments, Reynaldo was a Senior Economist at the Planning Institute of Jamaica, where he conducted in-depth research to inform government policies. In this role, he also worked with multilateral institutions, such as the Inter-American Development Bank and World Bank, to identify, design and implement programmes to bolster the development of the Jamaican economy.
With over 15 years of experience in insurance, government services and investment banking, Reynaldo has participated in numerous transactions through direct investing in private entities, as well as through active partnerships with other Private Equity firms. Reynaldo currently holds a Master of Sciences degree in Economics from the University of the West Indies.
Kareen Tomlinson is the General Manager of JMMB Securities Limited where he has oversight of and leads the team within the entity. In this role, he is responsible for driving the equity related business lines of the JMMB Group. Over his 12-year tenure with the JMMB Group, he has served in various capacities and amassed wide-ranging experience in areas such as private equity, investment banking, portfolio management, mergers & acquisitions, risk management, accounting, and customer service.
Kareem also represents the JMMB Group on a number of external associations such as: the Caribbean Alternative Investments Association (CARAIA) – a non-profit organisation dedicated to promoting the expansion of Private Equity, Venture Capital, Real Estate, Private Credit, Mezzanine Financing and other Alternative Investments in the Caribbean- and First Angels Jamaica – the Caribbean's first angel investor network which focuses on financing early stage companies in Jamaica and the wider Caribbean. He also sits on the investor panel of the Branson Centre of Entrepreneurship for the Caribbean as JMMB's representative.
Kareem holds a B.Sc. in Mathematics and Economics from the University of the West Indies, Mona and has attained the prestigious Chartered Financial Analyst (CFA) and Financial Risk Manager (FRM) designations which have equipped him with strong technical and analytical skills. He has attended various professional training courses in venture capital, credit risk management, equity, and fixed income products.
Kareem currently holds directorships on the boards of DRT Communications Limited and Key Insurance Company Limited. He also previously served as a director of the CFA Society Jamaica. He is a distinguished past president of the Kiwanis Club of Liguanea and currently still serves on the club's board of directors.
Webinar No: 1, June 9
Christopher Williams, unconventional, pioneering, and enterprising are characteristics readily used to describe the Co-Founder of PROVEN Investments Limited Christopher Williams.  Nominated among the top CEOs in Jamaica for the renowned Business Leader Award 2017, Chris has had an illustrious business career as an Executive driving business value in leading financial institutions in Jamaica.
Fast forward to 2019 Chris is the President & CEO of PROVEN Management Limited the management company for PROVEN Investment Limited and he has played an integral role in the success of the company to date – from raising US$30 million of equity exclusively through a private placement representing one of the largest private or public US dollar offerings in Jamaica's capital market history; posting just over US$10 million of profit in its first two years of operation and being the first company to list on the Jamaica Stock Exchange's US market.
Christopher chairs and serves as director for numerous boards with the most recent appointments being:  Chairman - Branson Center of the Caribbean; PROVEN REIT Limited; Jamaica College Foundation; and Jamaica Association for the Deaf.  Director - Usain Bolt Foundation; ACCESS Financial Services Limited; PROVEN Wealth Limited; BOSLIL Bank Limited; PROVEN Management Limited and JAMPRO. 
A past student of Jamaica College, with a BSc. in Accounting from the University of the West Indies and a M.B.A in Strategic Marketing and Finance from York University in Toronto, Canada, Mr. Williams is an avid sportsman and is married to Michelle.  They are the proud parents of two boys.
Sandra Glasgow is the Founder & Managing Director of BizTactics Limited and a Co-Founder of Jamaica's first angel investor network, FirstAngelsJA.  BizTactics Limited manages the end-to-end processes for FirstAngelsJA. She is a Senator, representing Jamaica, in the World Business Angels Investment Forum (WBAF) and is a GrowthWheel™ Certified Business Advisor.
She is an Angel Investor and a Mentor to many start-up Founders and CEOs of small and medium sized firms and their boards. She is an experienced board member serving as an independent director on the boards of Jamaica's largest and most profitable financial services group -  the NCB Financial Group Limited, listed on the Jamaica, Barbados and Trinidad & Tobago Stock Exchanges, and its main subsidiary, the National Commercial Bank Jamaica Limited.  She also serves as an independent director on two other publicly listed companies in Jamaica - Stanley Motta Limited and Medical Disposables & Supplies Limited.  She also serves on the boards of two of the companies in the portfolio of FirstAngelsJA.  She chairs the board of the National Crime Prevention Fund (Crime Stop), is a Trustee of three pension funds, a member of the Board of the Multicare Youth Foundation and is the Deputy Chairman of the Board of the Students Loan Bureau.  An Eisenhower Fellow, she serves as a member of the Eisenhower Fellowships (USA) Global Network Council.
She founded the Technology Innovation Centre at the University of Technology, Jamaica and over the past 30-odd years she has focused her energies on developing the Caribbean's entrepreneurial ecosystem and supporting growth-aspiring firms.
She earned a Bachelor of Science Degree in Applied Zoology and Applied Botany and a Master of Business Administration specialising in the Management of Technology, from the University of the West Indies, Mona. She is certified as a Trainer of Trainers in Corporate Governance Board Leadership by the International Finance Corporation (IFC) and a Trainer of Trainers in Business Ethics by the Inter-American Investment Corporation and the US Department of Commerce.
Leo Williams is the Fund Managing Director, SEAF Caribbean SME Growth Fund. He joined in 2019.   Previously he was an Executive Director of Williams & Associates (W&A) Investments Limited, an investment advisory firm that seeks to attract capital to businesses in the Caribbean region.  W&A assisted in the conceptualization and capitalization of the first REIT in the Caribbean that now trades on the Jamaica Stock Exchange (JSE).  Mr. Williams has considerable experience with the JSE, He has been a portfolio manager and market analyst hosting a television program known as the Caribbean Market Call. In his capacity as Caribbean Business Development Manager, he achieved breakthroughs creating funds in the Cayman Islands, Trinidad & Tobago and Barbados.
Mr. Williams is a former director of the JSE. He serves as a mentor to companies on the Jamaican stock exchange. He has significant experience developing and implementing business strategies as a management consultant with the Boston Consulting Group. Mr. Williams is a graduate of Princeton University. He holds an MBA in finance from the Wharton School, a M.Sc. in Systems Engineering from the Moore School of Engineering and a M.A. in International Studies (all from the University of Pennsylvania).
• Strong Entrepreneurship Experience in the Caribbean:
Prior to starting his firm, Mr. Williams was the International Business Development Manager of JMMB Limited and the founding Managing Director of JMMB Securities Limited. His regional interests were focused on helping JMMB to establish its presence in the Dominican Republic and exploring other Central American market opportunities.
• Global Experience in Innovation:
Mr. Williams worked with several divisions of GE (General Electric). There he gained experience in the Aerospace Systems Division and later with GE Medical Systems working in Spain and covering the Americas from Canada to South America for one product line and globally for another
Audrey Richards is a Consultant with the Development Bank of Jamaica (DBJ), with responsibility for the Jamaica Venture Capital Programme (JVCAPITAL), which has spearheaded the development of the ecosystem for private equity and venture capital in Jamaica, as well as a number of key projects aimed at development of the local early stage and entrepreneurship ecosystem. 
Mrs. Richards has been involved, in several capacities, in the Jamaican capital markets for more than twenty-eight years, and currently serves as a Director on the boards of Scotia Group Jamaica Limited and several of its Jamaican subsidiaries, as well as a number of private and non-profit institutions, including British Caribbean Insurance Company Limited, Caribbean Mezzanine Fund I Limited, Caribbean Alternative Investment Association, and her alma mater, St. Andrew High School for Girls and the St. Andrew High School Foundation. 
Mrs. Richards is passionate about organizational building, financial market policy development and implementation, and has been involved in a number of market developmental initiatives for the private and public sectors. 
She has consulted, locally, for institutions such as the Inter-American Development Bank, Bank of Jamaica, Jamaica Stock Exchange (JSE), and the Financial Services Commission, and is a foundation member of the JSE Best Practices Committee.  She was previously CEO for Edward Gayle and Company Limited (now NCB Capital Markets), and is a former Deputy Chairman of the JSE Council and Director of the National Housing Trust.
Mrs. Richards holds an MBA (Finance) from the De Groote Graduate School of Business, McMaster University, Canada, and a B.Sc. (Special Chemistry) from the University of the West Indies, Mona.